Networking events for Chinese professionals
Source:
R+T Asia & HD+ Education Events
Facing a Changing Market
New Concepts, New Products, New Trends!
New Events, New Exhibitions, New Directions!
Shanghai New International Exposition Center
In the span of only three days , the R+T Asia and HD+ trade fairs bring you several insightful educational events that expand your knowledge of your industry. These 20+ on-site activities include 300 speakers, attracting thousands of designers and other professionals.
These events cover key topics such as the Chinese market in 2020, new materials, future living with cutting-edge technology, and the "One-Stop Scheme for Warehousing and Logistics."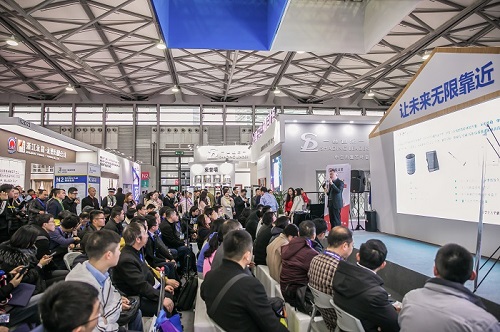 2020 Ideal Space: Soft-Decoration and Space Design
The soft decoration design industry led by Shanghai and Shenzhen has gradually developed into leading enterprises in the domestic soft decoration design industry. With the continuous improvement of the quality of life, soft-decoration design has become a major focus and the top priority for interior design. At the beginning of 2020, let's see how well-known contemporary designers create an ideal space and art of home!
The 2020 Ideal Space Forum is a quest for the ideal space. Chinese designers will discuss how soft decoration and spatial design can complete each other, as they seek for a definition of creative design.
China City Soft-Decoration Forum: Furnished Shenzhen & Modern Shanghai
The Shenzhen Institute of Interior Design and The Art Display & Decoration Association of Shenzhen in cooperation with Shejiben, jointly present this special forum on soft decoration in urban China. Focusing on the theme of urban design elements, this forum brings together the most influential designers of Shanghai and Shenzhen to talk about soft decoration and design inspiration.
Hospital Architectural Art and Lighting Forum
Good hospital design should be patient centered and contribute to a humanized healing environment. With the continuous improvement of the modern medical system, space design of medical rehabilitation buildings has gradually become the focus of the domestic and foreign medical construction industry. Improving medical buildings is also inseparable from the construction of its lighting environment. During this event, hospital proprietors and architects will discuss the application and functionality of modern architectural design and lighting environment for hospitals.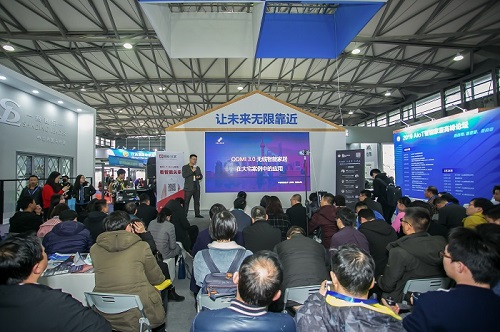 2020 Architectural Design Summit"The new branch of architecture is not the old tree to grow; it is the new growth of a shoot in the soil."
This event provides architects and designers at home and abroad with a feast of ideas for common exchange and learning.
The Space Soft-Decor Design Forum & The Founding Conference of China Soft Decoration Think-Tank
In cooperation with the China Industry Brand Club, this forum will discuss the new trends, concepts, and styles for soft decoration and the home. During this event, Chinese designers and industry pioneers will present interesting case studies that will make you re-think the future of residential soft decoration.
Asia-Pacific Hotel Design Forum
70% of the benefits of a hotel come from its design, while management accounts for 30%. This is why hotel owners should pay special attention to a hotel's design phase. At this special forum, prominent hotel designers will share their insights on the importance of design in the hospitality business.
Declaration of Green Lighting Design Forum
Light is an important element of environmental art creation. The consideration of light in architecture is an inevitable trend in the creation of favorable work and living environments. Today, urban nightscape and interior lighting have attracted unprecedented attention. This forum offers you a guide to creating a good light environment for forward-thinking buildings.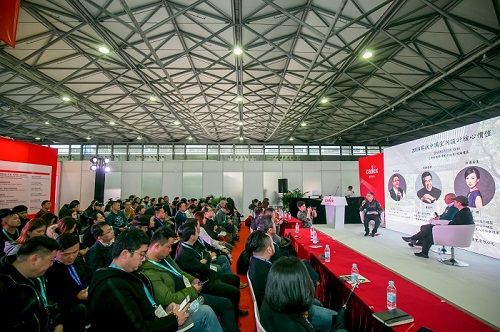 Application of EnOcean Energy Harvesting Wireless Standard in Smart Home and Buildings
EnOcean, the world's only wireless standard for energy collection, is committed to providing automated energy-collecting solutions for sustainable green buildings, helping buildings save energy, improve flexibility, and reduce costs. With the theme, "The Application of EnOcean Passive Wireless Standard in Smart Homes and Buildings," this forum features discussions by "Smart" people who will explore the mystery of building automation.
China 8th Annual Forum on Warehouse and Distribution Center Planning and Construction
In recent years, with the rapid development of e-commerce, cold chain logistics has emerged as an important link to address optimum storage and transportation needs. For this eighth annual forum, the main topic is the terminal application of cold chain technology and the development potential of warehouse terminal application.