Preparing Your Visit to China
Business in China runs on guanxi, or relationship-building. This principle establishes trust and respect between both parties, which is impossible to build over emails or phone/video calls. It requires regular visits to China to build personal connections. These relationships will be the key to opening doors and reaching people who will affect your company's growth. Consequently, attending professional trade shows like R+T Asia and taking advantage of guanxi-building opportunities before, during, and after the show will help you establish your business and build your network.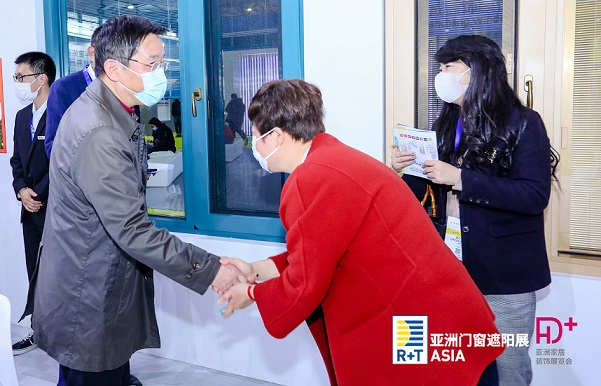 To do business in China, you need to understand its culture. This requires some careful preparation before you plan your trip. China is quite large, and it contains many subcultures. English is not common in many areas, and some regions have their own language. So, before you arrive, it's best to develop a relationship with someone in China who can steer you through the bureaucracy, the culture, and develop key contacts.
Your first visit to China can be challenging if you don't prepare properly. Here are some travel tips that will help you navigate the entry requirements and move around the country, making your trip to the People's Republic of China a successful one.
Travel Documents
Passport and visa requirements for China are more extensive than many countries. Make sure that your passport will not expire for six months after your visit and that it has two blank pages available for the entry stamps and visa.
After the berakdown of the COVID-19, the entry regulations have been changed. Make sure to contact directly the Chinese embassy or consulate in your country to receive information regarding entry restrictions, requirements or relaxations are currently in effect for incoming travellers from your country.

When you arrive in China, be sure to obey the laws and depart from the country before your visa expires. Failure to do so can cause travel restrictions and other problems. Since officials may request your travel credentials at any time, always carry your passport and visa with you.

Money in China
In country, carry some Chinese currency with you. Foreign credit cards are accepted in certain high-end locations like business hotels and shopping malls, but not everywhere. ATMs are common, and many of them accept foreign debit and credit cards. It's also wise to notify your bank of your business trip so that they don't freeze your account because of suspicious foreign transactions.
Getting Around
The Chinese equivalent of Uber is called Didi Chuxing, which is very convenient for international travelers. Didi Chuxing accepts international credit cards and offers a text-message translation service to facilitate communication between you and your driver.
If you take a taxi, make sure the driver uses the meter. Before you get out of the taxi, ask the driver to remove your luggage from the trunk. It's wise to carry a card that has Chinese characters that identify your hotel's name, address, and phone number—as well as other important destinations for your trip. You can show this card to taxi drivers and others who can help you get to these destinations.
If you take a taxi, especially from the airport, don't skip the line to the official taxi providers. The line will move quickly. Avoid unlicensed "black cabs" and insist that they are associated with the airport and offer the meter and a receipt.
Communicating in China
Tip: Print some Chinese business cards that have English on the front and Chinese on the back. When you offer your card to a business contact, present it in both hands with the Chinese side up. When you receive a card, accept it in both hands and show an interest in it. This demonstrates your willingness to embrace Chinese people and culture.
Pleco is a Chinese-English dictionary app that helps you read Chinese signs, menus, and documents. Just take a photo of any Chinese writing, and Pleco will instantly translate it into English.
Getting Online
Your email and certain online services may be difficult. China blocks access to Google, Gmail, and certain social media sites like Facebook, YouTube, and Twitter. To get your email, you may need to have your email forwarded to a different email account that is more accessible in China.
The first thing that people in China do when they meet is say, "Do you have WeChat? Let's scan." For social networking in China, download the WeChat app, which is used by 700+ million people. You will likely find that many of your Chinese contacts use WeChat and will welcome communications from you through that app.
We want your visit to China to be hassle-free and successful. Check out the other services we offer to support your visit to China and your attendance at R+T Asia 2023.