R+T Asia Press Release September 29, 2020
Source:
R+T Asia 2021: How the Sun-Shading and Door/Gate Industries Will Get Back to Business
R+T Asia, the most important trade fair for sun shading systems and doors/gates in Asia, and the first R+T show after the global pandemic will be held from March 24-26, 2021, in Shanghai. The show will return to the proven venue of the Shanghai New International Expo Centre and will be co-located with the DOMOTEX Asia CHINAfloor exhibition. Over 700 exhibitors in 68,000 sqm of space will showcase a wide range of new products for over 40,000 professional visitors who will attend the show on-site and virtually.
The Chinese economy
The Chinese economy is showing strong resilience and self-repair ability. The government's anti-epidemic control and prevention strategies turned out to be effective. According to the latest economic data, the economies of key Chinese regions rebounded extensively in the second quarter. Major economic indicators that drive economic growth (such as investment, consumption, and net exports) improved significantly, and this boost has stimulated all regions.
China is a major player in the trade show industry globally, and the absolute leader in the Asia-Pacific market. VNU Exhibitions Asia, a co-organizer of R+T Asia is responding to the pent-up domestic demand, launching its first post-COVID-19 exhibition at the end of May 2020. Currently, the organizer has successfully finalized the two other large-scale shows in Shanghai.
"Face-to-face networking has essential value," said Jessica Zhu, vice president of VNU Exhibitions Asia. She added that physical exhibitions provide irreplaceable sales and purchasing opportunities for professionals, but also comprehensive overview of the industry and actual trends. "The return of the physical trade shows sends a message of hope for worldwide business recovery."
The "new normal" brings new opportunities
"For 15 years R+T Asia was committed to grow the sun-shading and door/gate business in the Asia-Pacific region," Zhu said. "New challenges, especially worldwide travel restrictions, motivated us to develop new solutions to help global professionals connect, recover, and grow their businesses."
Currently R+T Asia runs its "Best of 2020" campaign, a virtual tour of R+T Asia's most innovative products that could not be showcased on-site in 2020. These ground-breaking products are featured weekly through social media campaign, and reveal the latest trends, taking advantage of eco-friendly and smart technology. More information is at R+T Asia's official sites on Facebook, Twitter, and LinkedIn.
New networking and matchmaking opportunities will debut this fall with online initiatives provided by R+T Asia. Jessica Zhu explains, "Our aim is to adapt digital solutions that will keep supporting our exhibitors and visitors regardless to travel difficulties. Our new initiatives will connect B2B professionals worldwide through stimulating presentations of the most innovative products, new matchmaking services, educational webinars by national and international experts, and community discussions." The organizer will publish details and updates systematically.
R+T Asia's entire team is dedicated to ensure successful online and onsite experiences.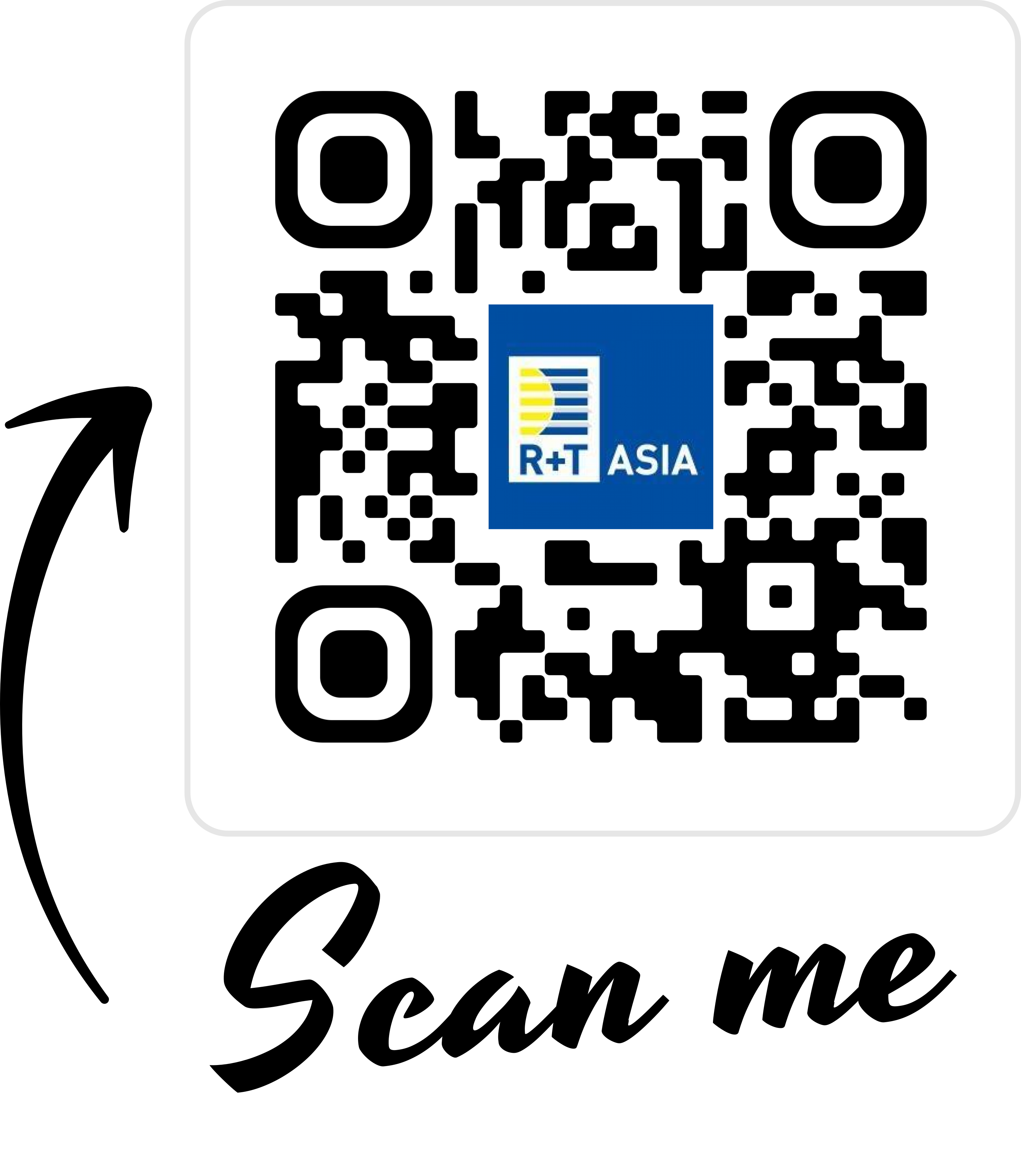 To stay updated with the latest news follow R+T Asia on Facebook, LinkedIn, and Twitter.