With R+T Asia's resources, you can tell the entire industry you will exhibit at R+T Asia 2020!
Invite your past, current, and potential business partners to meet you at the show; this is a key to a successful exhibition.
Through our vast experience with hundreds of shows, we know that around 70% of all visitors are invited by exhibitors. Since the industry is a net of relationships, it is especially important to invite your visitors in advance. You can be sure that other exhibitors will do the same.
To help you maximize the benefits of exhibiting at R+T Asia 2020, we offer you a set of marketing tools FREE of charge. Access to your tools is offered through exhibitor registration system.
If you don't have the time or resources to promote your exhibit before the show, our R+T Asia team is ready to support you with tailor-made paid marketing solutions that promote your brand and increase traffic to your booth.
To know more about Lead Marketing Services contact our sales team here.
关于Lead Marketing (客户邀约方案)
1. 自行登录展商后台进行素材下载及客户邀约
我们为您生成定制邀请函、邮件签名等营销素材,您所需要做的,就是动动手指复制黏贴,并自行进行客户邀约。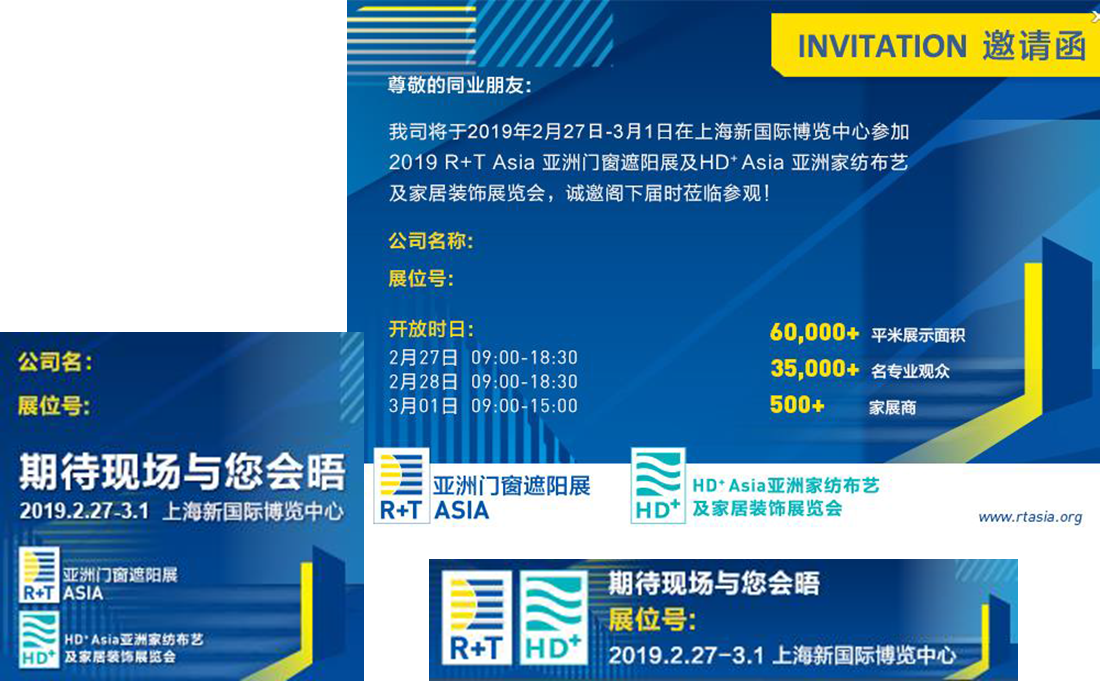 2. 您也按照格式,将信息整理至Excel表格并交由我们代为邀约,此举可极大节省您的时间成本和邀约成本。我司将启用呼叫中心、短信及电子确认函进行联合邀约。