Greenawn high-quality outdoor shading products manufacturer as a model business in covid-19 era
Source:
Name:Fang Guiping
Title:CEO,Guangzhou Greenawn Co., LTD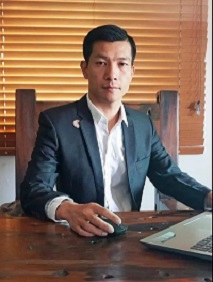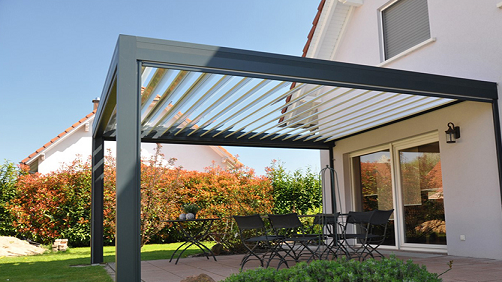 Greenawn, established in 1997, produces high-quality outdoor shading products, and it has multiple production lines. The overall technology, performance, and quality of its main products meet European and American test standards. As one of the largest exporters of shading products in China, Greenawn is committed to creating "The First Brand in China's Sunshade Industry" and is committed to providing outdoor leisure life solutions for hundreds of thousands of families around the world.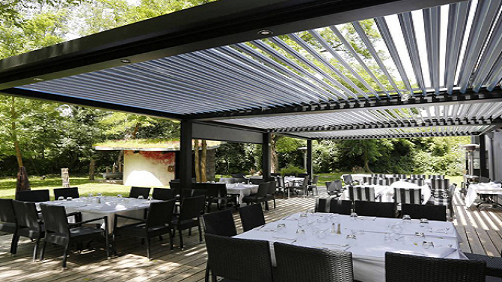 After the emergency caused by COVID-19, how is your company approaching the additional requirements for health and safety control, and how are you planning to resume activities?
Our company resumed work on February 10. At the beginning, a smaller percentage of employees resumed work, so our primary production task was to deal with existing orders. We have actively cooperated with the epidemic prevention and control measures, and with the gradual return of more workers, our production capacity has gradually returned to normal.
Our epidemic prevention and control methods became a model for other local industries. Before entering the company, everyone must wear a mask, have their temperature taken, register their full name, and go through spray disinfection and hand disinfection.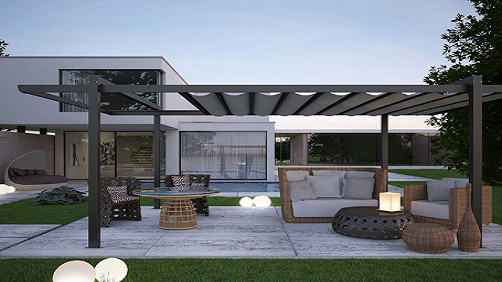 How did the local government support your enterprise during the epidemic?
The local government provided us a lot of support. For example, when epidemic prevention materials were in short supply, the government provided us with masks, temperature-measuring devices, and other epidemic prevention materials to help us resume operations. They also organized a new department to guide epidemic prevention and control, and they distributed informative flyer. In addition, for the first time, the government supported us in online job training subsidies, job stabilization subsidies, and other resumption subsidies.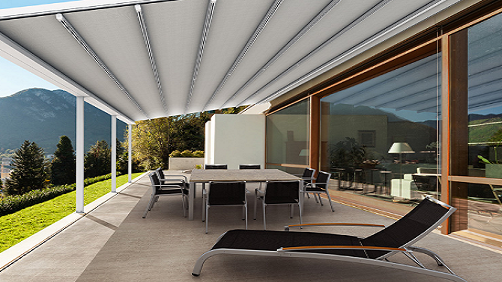 What is the actual situation of your industry? How is your company managing orders, and when will your export activities get back on track?
For our foreign business, we are very grateful for the trust and support of our long-term customers. During the epidemic, we supported each other. For example, after the outbreak of the domestic epidemic, many old customers placed orders in advance and allowed a delay in delivery time. However, with the foreign spread of the epidemic, international orders have been restricted by export logistics in varying degrees.
We have many foreigner customers that have been cooperating with us for many years. When the outbreak of foreign disease began, to help our long-term customers, we took the initiative to send them some epidemic prevention supplies. We purchased over 20,000 masks that were sent to some of our loyal customers. They all expressed their gratitude for those masks.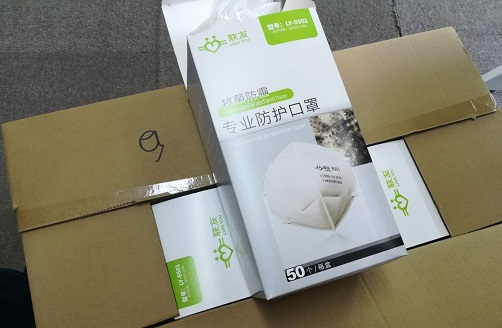 To recover customer demand in the second quarter and to support enterprises that operate in China, Chinese local governments have introduced assistance measures. At the same time, a large-scale national project has been released to reconstruct infrastructure in China. What opportunities and challenges are these policies bringing to the sun-shading industry?
The improvement of domestic infrastructure construction has had a significant and positive impact on our industry. The development of the sun-shading industry is closely related to the development of the construction industry, especially in leisure and commercial construction projects. We are very optimistic about domestic market development, and we are actively integrating some domestic resources and channels to expand our brand influence. We have several domestic engineering orders in production, so the new growth of China's infrastructure construction is bringing new opportunities to our industry.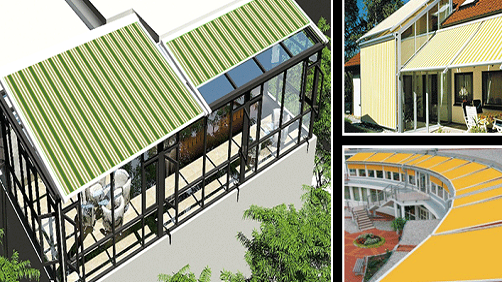 What are your latest products and solutions?
Greenawn has always been based on quality, and our product development focuses on creating a healthy and happy lifestyle for people. In the post-epidemic era, people's lifestyle will increasingly focus on health, environmental protection, safety, and quality, and our outdoor sunshade products will be characterized by high quality, environmental protection, stability, and durability. At the same time, smart outdoor shading products will be the next trend. We started to develop smart shading technology five years ago, and we are currently in the testing stage. I believe that these products will be launched soon, bringing users a more-immersive experience.
We are upgrading some of our products, like the outdoor electric louvered pergola (PERGOLAM) of our international high-end brand—TOSCANA, which is a subsidiary of Greenawn. We are increasing its louver extension length from the original 5.8 meters to 7 meters (no pillar in the middle). A larger extension span ensures sufficient stability and has greater applicability for occasions that require large-scale shading. This louver product is entirely made of aluminum alloy, with a stylish and beautiful design. The top design uses a shuttle-shaped double-layer hollow louver system, which can be flipped 135°, offering good sealing and closing, and improving sun protection and waterproof performance. At the same time, the function of adjusting the light and ventilation can be achieved by opening and closing the louver. At present, the upgrade of the product has entered the test stage and soon will be released to the market.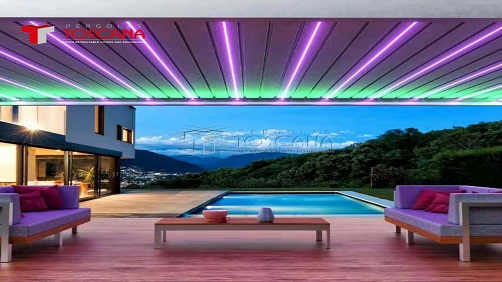 We have also been working on product that offer security and an intelligent detection APP system for our TOSCANA product series. It has now been successfully developed and is ready to use. The APP system can intelligently detect specific conditions, such as the maximum wind, maximum snow, and active load that the product can withstand through parameters such as product size, installation method, installation location, and wind speed. The system can also evaluate and analyze the safety of the product's location and provide users with more-reasonable and safe solutions.