Winsom, the story of success
Source:
Interviewees: Jiang He, fan Yuanbin
Company: GUANGDONG Wintom SUN-SHADE TECHNOLOGY CO., LTD
Position: President, director
GUANGDONG Wintom SUN-SHADE TECHNOLOGY CO., LTD
Since its beginning in 1997, "Wintom" was focused on research and development of window-shading products, starting with intelligent curtain guide rails. Over 20 years later, Wintom has become a leading enterprise in the sun protection industry, providing innovative products and professional service to its customers.
Today Wintom offers motorized window coverings, manual and motorized drapery track systems, outdoor sun-shading systems, manual and motorized drapery systems, as well as intelligent furnishing systems dedicated to residential, office, and public buildings.
R+T Asia: What has changed at Wintom over your 20-year history?
Wintom: The manufacturing process has transformed from manual processes to fully automatic intelligent production systems, which has improved production efficiency. Our automatic cutting, punching, and mounting equipment improves the accuracy of fabric cutting and the delivery of customized curtains. Within 48 hours, 60% of orders are completed, and within 72 hour, 80% are completed. Our production and delivery system has become a model for the customized curtain industry.
Our order processing system has also evolved. Using an advanced intelligent ERP system, Wintom tracks each order using unique QR codes for order entry, production, packaging, delivery, and transportation. This system ensures that the product reaches customers accurately and on time.
Raex is our curtain motor manufacturing company. With the development of the smart home concept, the demand for smart curtains and motorized curtains is growing every year. Raex has increased its investment in research & development of multi-leveled motor technologies to solve the problem of uneven stops in the operation of multiple rolling curtains. Raex has also developed a super-quiet tubular motor (up to 34 decibels), solving the problem of noisy motors.
Raex is also the first curtain motor company in China to launch an intelligent building control system, seamlessly connecting sun-shading systems with the building control system. Blackout, the patented operator by Raex, has become the industry standard for motorized curtain systems. In 2019, Raex once again achieved a major breakthrough by developing a retractable curtain system. It solves the problem of standardization of finished products, which has puzzled the industry for many years.
R+T Asia: As the industry moves toward integrating window coverings with smart homes, what are your next steps for smart products in this category?
Wintom: Our Smart Curtain was launched in 2016 in cooperation with Zhang Mowen. This product was a strategic development in the field of smart home appliances. In recent years, Wintom has vigorously developed remote control, mobile-phone control, voice control, and now AI intelligent control. Wintom's technology has been at the forefront, and it has been seamlessly connected with various smart control platforms, including Huawei, Apple, Graffiti, Millet, T-mall and other smart control platforms. So, we can now provide a corresponding product for almost any integration system.
R+T Asia: What is your forecast for opportunities in the domestic and international markets?
Wintom: Most of the products in China's home curtain market are without brands. It is important to build brand recognition for the curtain industry in China. The industry needs to transform from "workshop processing" to "brand management."
Sun protection and window decoration will develop new functions and better designs. We anticipate improvements in heat preservation, UV protection, dust prevention, one-way viewing, pollen/allergy prevention, formaldehyde removal, etc.
Window decorations are widely used in Japan, South Korea, the United States, and some European countries. With the rise of environmental concerns, curtains have become the guarantee to separate indoor and outdoor heat energy. In summer, curtains can prevent the outflow of cold air, and in winter, they can keep rooms warm. Air conditioning costs can be reduced by about 30%. The high-tech content of new curtains delivers a strong heat-insulating and heat-preserving effect. More people are embracing the environmental advantages of window shading products, and Wintom sales are increasing every year.
R+T Asia: What progress have you made in the field of information technology?
Wintom: In the last three years, Wintom has transformed from a traditional manufacturing and sales system to an Internet-integrated system. We have set up an ERP system, T-mall, Jingdong Mall, our Wintom Xiaoge curtain installation and service platform, Wintom e-shopping, and we have achieved data sharing of various platforms.
R+T Asia: Tell us more about your Wintom Xiaoge system.
Wintom:Our Wintom Xiaoge system is a curtain package service that integrates measurement, installation, processing, cleaning, and maintenance. People in the industry know that installation is a key problem, and this is especially true now that more consumers are choosing motorized and intelligent curtains.
The cost of training installation technicians is very high, and it's often difficult to find a trained installation technician in many areas. To solve this problem, Wintom has service stations in more than 300 cities across the country. Through these service stations, Wintom receives sales orders, assigns installation technicians, and provides unified training and management. This worry-free system is completely free of charge. By the end of 2019, we expect to have 10,000 registered installation technicians. In the next two years, we expect that number to reach 50,000.
R+T Asia: We see that Wintom has also participated in the intelligent design of sun protection and energy conservation at the new Beijing Daxing International Airport. What are some of the energy-saving advantages that Wintom brought to the airport?
Wintom: The airport has a core area that is an important transit and resting space for passengers. It is the largest area of the entire terminal that needs sun protection products.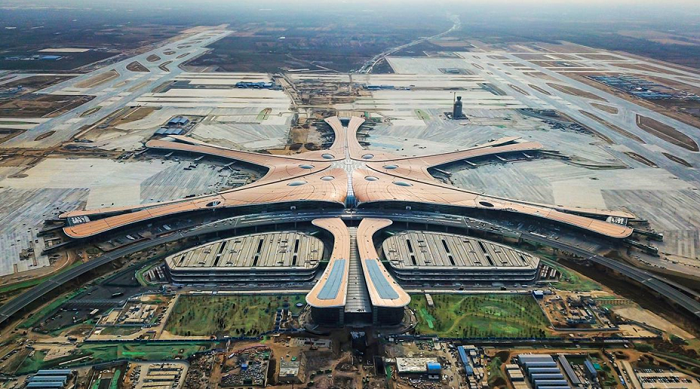 For this area, Wintom has provided intelligence, efficiency, energy savings, and comfort with about 22,000 square meters of a louver system, 2,600+ sets of drive mechanisms, 640+ sets of intelligent control modules, and nearly 3,000 intelligent control addresses.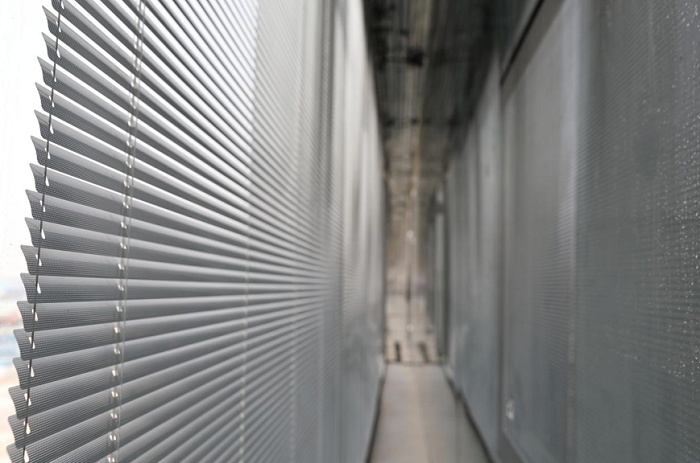 The sun protection shutter is made of aluminum alloy, which is environmentally friendly and renewable. Combined with the breathing curtain wall system, these shutters can automatically manage the light, save energy consumption such as air conditioning, and minimize the energy consumption demand in the space.
The sun protection system cooperates with the automatic control system to automatically adjust the optical fiber angle, reduce indoor glare, strong light, and other issues, and create a comfortable space. It also automatically adjusts the internal temperature of the curtain wall, ensures a constant room temperature, and creates a healthy and harmonious space environment.
Wintom's patented drive system for high-speed shutters runs quietly and saves energy and labor. It can be driven by a low-power motor with low-consumption operation.
R+T Asia: What changes do you see happening with home decoration and engineering projects?
Wintom:In the next three years, Wintom will focus more on the retail market of home decoration. With the improvement of living standards and more emphasis on comfort, the demand for curtains will also increase. Since few companies can compete with Wintom, we will continue to develop our internal operations, invest in research & development, improve product quality, maintain close cooperation with major intelligent control platforms, and provide more matching of colors, patterns, and textiles.
R+T Asia: What are some of your most significant sun protection projects?
Wintom: In recent years, Wintom has done many sun protection projects for public buildings, commercial centers, offices, hotels, large apartment buildings, etc. These projects have used our motorized blinds, such as our roller blinds, Shangri La blinds, zebra blinds, venetian blinds, windproof roller blinds, canopy blinds, honeycomb canopy blinds, etc.
Since our first cooperation with Huawei in 2015, Wintom intelligent curtain has won nearly 10 projects with sun protection and motorized curtains for Huawei, encompassing a sun protection area of more than 120,000 square meters. We have done sun protection projects for Huawei in Nanjing, Shenzhen, Wuhan, and Dongguan, winning 4 letters of praise for our construction team.
R+T Asia: What are some of the benefits you've experienced by exhibiting at R+T Asia?
Wintom: Since our industry has high respect for R+T Asia, Wintom has exhibited at the show every year. R+T Asia creates an international feast of business opportunities. Its international audience is very appealing, with important visitors from South Korea, Australia, the United States, Japan, and other countries. Thanks to R+T Asia, we have been vigorously developing overseas markets in Asia, Australia, France, and some African countries. For us, R+T Asia has been our most important avenue for reaching foreign customers.
Motorized curtain project at the Huawei South Factory: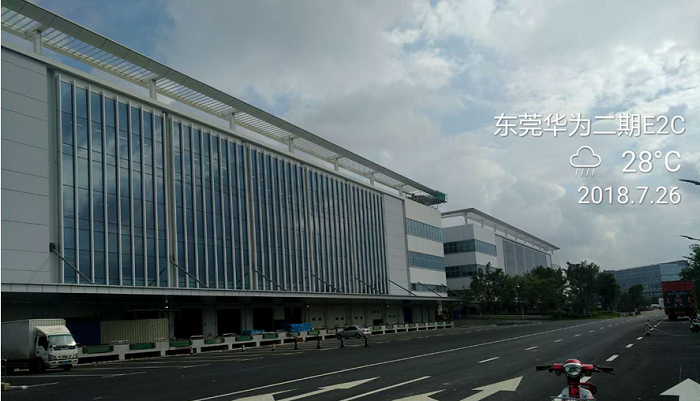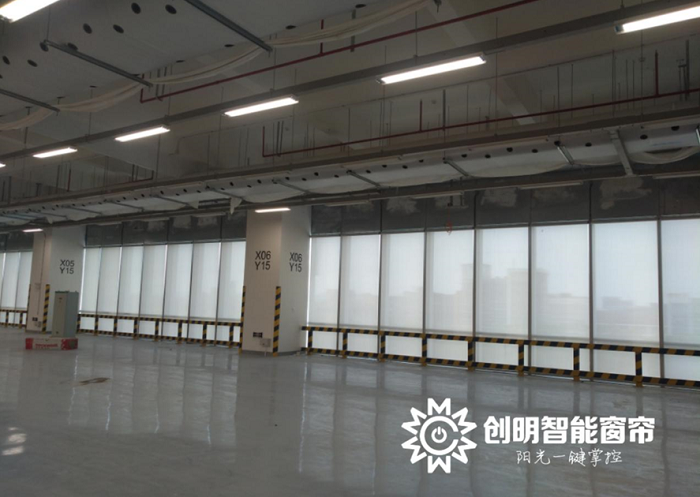 Motorized curtain project at Huawei in Wuhan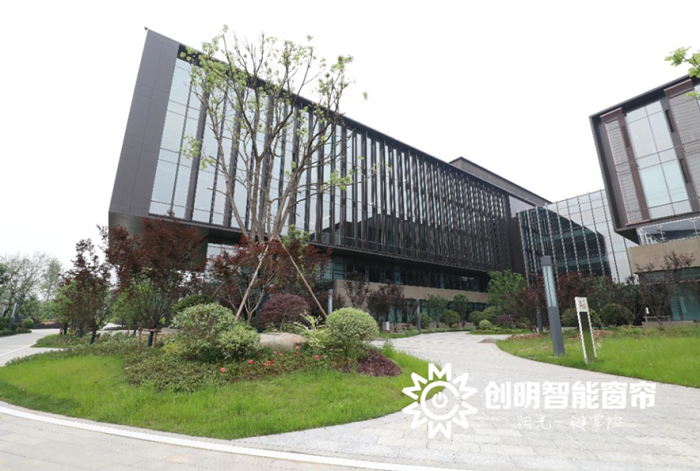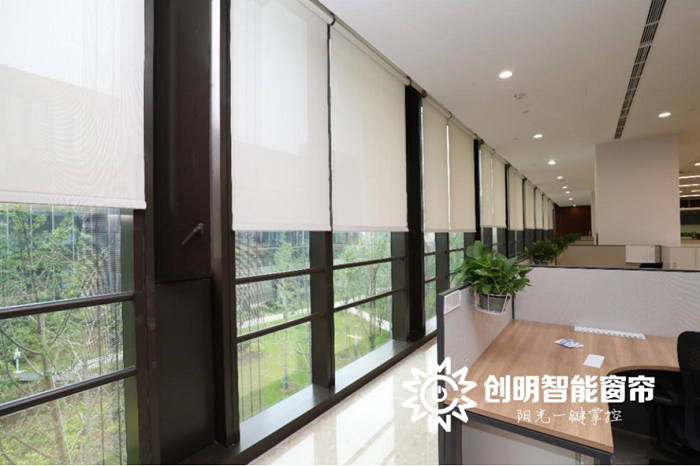 Motorized curtain project at Huawei in Nanjing