Hosted Buyer Programme 2023
Source:
Enter our Hosted Buyer Programme for the elite of the industry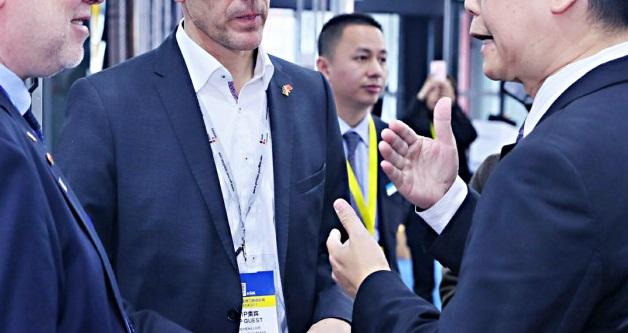 We are thrilled to introduce an exclusive opportunity that will elevate your experience at this year's exhibition even further. Get ready to participate in our highly sought-after Hosted Buyer Programme, designed to maximize your networking potential, enhance your industry knowledge, and provide unparalleled access to the most influential players in the sun shading systems and doors/gates market.
As a Hosted Buyer, you will enjoy a range of exceptional benefits and privileges, including:
Matchmaking recommendation* based on your specific business objectives and interests. This tailored approach ensures that every encounter is meaningful, relevant, and aligned with your goals.

Invitation letter to your business visa

Complimentary 3 nights' lodging at a 5-star hotel with free shuttle service: hotel – fair-ground- hotel

VIP Treatment: gain access to an exclusive lounge area reserved exclusively for VIP guests. Take advantage of this tranquil place to network, recharge, and enjoy complimentary refreshments and free WiFi, creating the perfect environment for meaningful conversations and connections.

Expedited Access: Enjoy fast-track entry with you VIP badge to the exhibition and avoid long queues. Your time is valuable, and we want to ensure you have ample opportunity to explore the vast array of exhibitors, innovative products, and groundbreaking solutions at R+T Asia.
WHO CAN APPLY?
The offer is reserved for professional buyers of medium and large companies who meet the following requirements:
a senior-level decision-maker with international purchasing responsibility.

a manufacturer of finished or semi-finished products, or an import/export trader or distributor/wholesaler.

a buyer who purchases sun shading systems or related accessories, fittings, components, fabrics, drive & control systems, machinery, and/or door & gate systems and related accessories, fittings, control & operators.
*MATCHMAKING RECOMMENDATION
HOW DOES IT WORK?
Prepare for successful business meetings at R+T Asia with our support.
We'll connect you with exhibitors relevant to your interests even before the show begins.
Provide us with information on your business and products you will come to source at R+T Asia.
Rest assured that your contact information will remain confidential throughout the process.

Exhibitors interested in presenting their offers will provide us with sales brochures. We'll share the relevant information to fulfill your outsourcing needs.

During the show, you will have the freedom to meet with the exhibitors of your choice at any time. If you have special requests, such as organizing meetings at specific stands, our team will be more than happy to assist you.



Get ready for a successful and productive R+T Asia by taking advantage of our matchmaking support. Register now to unlock this exclusive opportunity and let us help you make the most out of your exhibition visit.
Click HERE to Appy for Hosted Buyer Programme 2023



Dear Visitors,
We are currently in the process of refining the format and conditions for the Hosted Buyer Programme 2024. Further details will be made available in the near future. To stay updated and be among the first to know when the Programme is launched, we encourage you to subscribe to our e-newsletter and follow us on our social media channels.
Thank you for your interest, and we look forward to sharing exciting updates with you soon!