Become our Hosted Buyer
Source:
Enter our Hosted Buyer Programme for the elite of the industry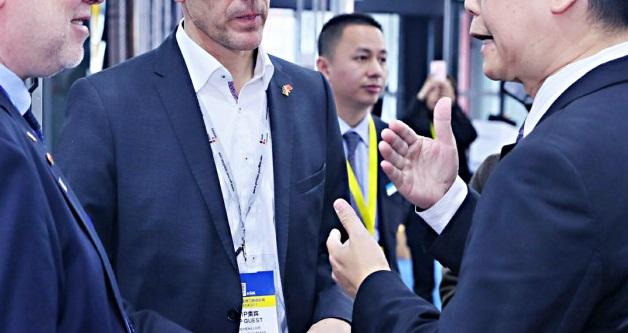 This is a great opportunity for overseas buyers, to save time and enhance your international purchasing negotiations. Furthermore, as a qualified Hosted Buyer you will receive exclusive benefits such as:

Complimentary 3 nights' lodging at a 4-star hotel close to the show during R+T Asia 2023

free shuttle bus

VIP access to the show

access to the VIP Lounge with free WiFi and drinks/coffee bar at R+T Asia 2023

support with finding qualified suppliers on-site

Business & leisure - an exclusive offer to enjoy your time after the show

Free show directory for R+T Asia 2022
To optimize your time on-site and improve the chances of meeting the right suppliers, we will support you in the finding exhibitors who will correspond to your expectations.
You will be free to decide who, when and where you want to meet during the days of the show.

On a special request we can support you to organize the meetings with the exhibitors in their stands (confirm the date, time and the person you will meet).

Your contact remains confidential, since we will not share it with exhibitors which we will contact during the selection for the program.
WHO CAN APPLY?
The offer is reserved for professional buyers of medium and large companies who meet the following requirements:
a senior-level decision-maker with international purchasing responsibility.

a manufacturer of finished or semi-finished products, or an import/export trader or distributor/wholesaler.

a buyer who purchases sun shading systems or related accessories, fittings, components, fabrics, drive & control systems, machinery, and/or door & gate systems and related accessories, fittings, control & operators.
HOW DOES IT WORK?
Complete the following application form. Provide correct and complete information. Describe in detail the products you want to buy and an estimated order of quantity: this will allow us to recommend the corresponding exhibitors.

Completing the Application Form for the Hosted Buyer Programmey shall in no circumstances imply that you are automatically guaranteed a place in the Programme.

We will contact professionals who will be qualified as Hosted Buyers, and we will confirm with them the products and suppliers they are interested in.

We will provide the list of pospective suppliers.

Upon a special request we will arrange a specific date and time for the meeting during the show days.

We will follow up with the Buyers on hotel booking and other benefits.
Click HERE to Appy for Hosted Buyer Programme 2023