IWDS 2019
Source:
For the 7th time, the International Window & Door Summit (IWDS) hosted a valuable opportunity to hear and discuss the latest advanced technology and global trends. At the IWDS dedicated to the window and sun protection industry, attendees learned about "Near Zero Consumption Building & Sun Protection Facility" from Quinn Lu, Vice President of Werkhart Group. Thomas Schürmann, Chief Sales Officer of Elero, provided an interesting perspective on Smart Homes for special customer groups, along with everyday solutions for all. Fuchen Wan, the founder & Design Director of FC Design, explained the role of soft decoration in window covering and sun-shading products. This summit ended with a presentation by Anna Runof from Williz.info, providing an overview of the Russian market and some tips for companies interested in doing business in Russia.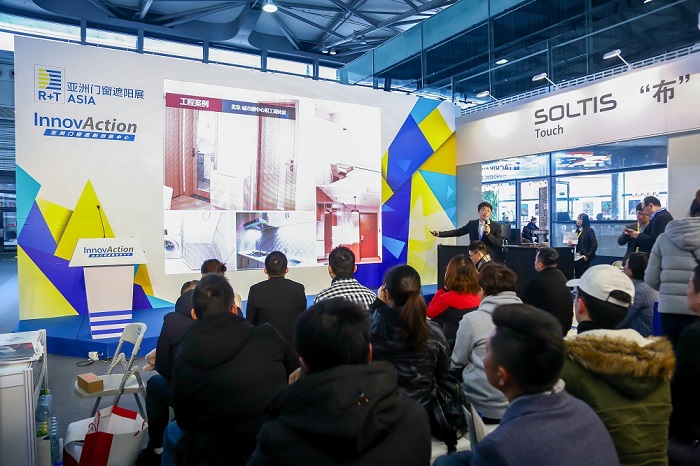 The International Window and Door Summit for Doors and Gates was dominated by technical aspects. Sergio Colombi of ACMI, the Italian Association of Manufacturers of Technical Doors, Windows and Shutters, shared ideas on how to enter and sell products in the EU market, offering details about the quality and safety of technical doors in Europe. The presentation also covered details related to the CE standards in Europe, as well as manufacturers' duties, documentation, and criminal liability. BAS.T, the German trade association for drive and control systems for doors and gates, provided the latest testing information for industrial and commercial garage doors and gates in accordance with EN 13241.
For the Chinese-speaking audience, R+T Asia presented high-end topics that attracted architects, interior designers, industrial designers, and professionals from medical construction companies and logistics companies.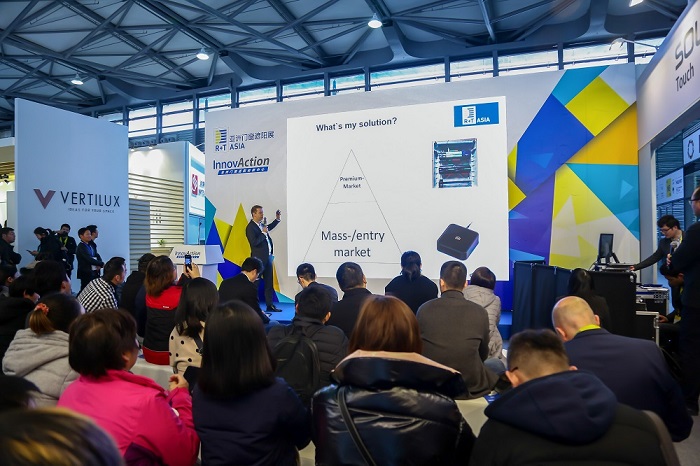 The R+T Asia 2019 trade fair, held in Shanghai from Feb. 27 to March 1, 2019, established new records for exhibitors and attendees. Every year, the show targets the roller shutter, door/gate, window, and sun protection industries, while this year's edition focused on environmentally friendly products and technologies. Encompassing 65,000 square meters, R+T Asia attracted 650+ exhibitors, 93 international companies, and 41,500 visitors from 103 countries.
Key events included the Hosted Buyer program that arranges meetings between buyers and selected exhibitors, the International Window & Door Summit (IWDS) that attracts speakers on hot market topics, the InnovAction program that spotlights special innovative products, and the HD+ Asia co-show that features home decoration products.