Outstanding edition of R+T Asia 2021
Source:R+T Asia
With its first post-pandemic physical trade fair concluded in Shanghai on March 26, R+T Asia reopened large-scale business activity for the sun shading and door/gate industries in Asia.

With 42,018 onsite visitors, 700 exhibitors in 68,000 sqm of space, 20+ educational and networking events onsite, and high engagement in hybrid formats that connected onsite exhibitors with professionals around the globe, the show's 2021 edition demonstrated absolute success. "The excellent response confirmed the strategic role of R+T Asia trade show in the sun shading and door/gate industries, and it revealed the readiness of companies to boost their business in 2021" said Jessica Zhu, vice president of VNU Exhibitions Asia.
Onsite significant programs and concurrent shows

Over 20 conferences and summits took place during R+T Asia 2021, presenting various educational topics and attracting audiences from several categories of professionals. Trends and integration developments in the smart home industry became a recurring theme that is gaining momentum, reflecting its growing popularity in China. Comprehensive discussions of the latest trends in smart home ecosystems were led by suppliers of smart home products and internet/IoT platforms, installers of the smart integrated systems, smart retail companies, and related smart industry organizations.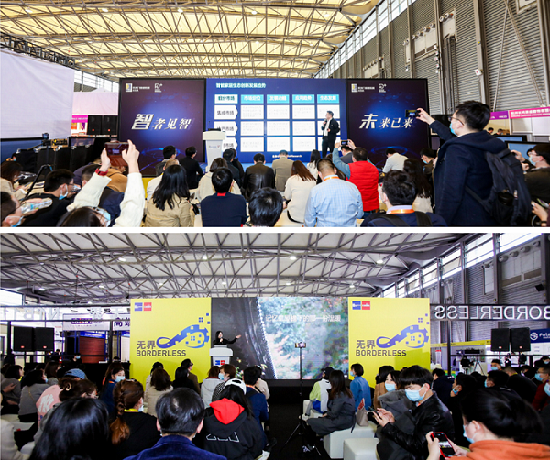 The "Healing with Design" topic explored new solutions in design integration for commercial buildings and public spaces in the post-epidemic era. The speakers evaluated design integration trends, focusing especially on high-density cities.
The topic of "Borderless Design: Blurred Lines Between Indoor and Outdoor Spaces" focused on better conversion and integration between indoor and outdoor spaces, presenting the new vision of design in the post-pandemic era. Industry experts discussed borderless indoor and outdoor spaces that inspire a wider range of space design, creating new interesting solutions and equipment.
The second edition of the co-located exhibition HD+ Asia Home Decoration gathered professionals from the Chinese Home Decoration Market under the three product categories of home soft decoration, outdoor furniture, and future living (whole-home smart systems).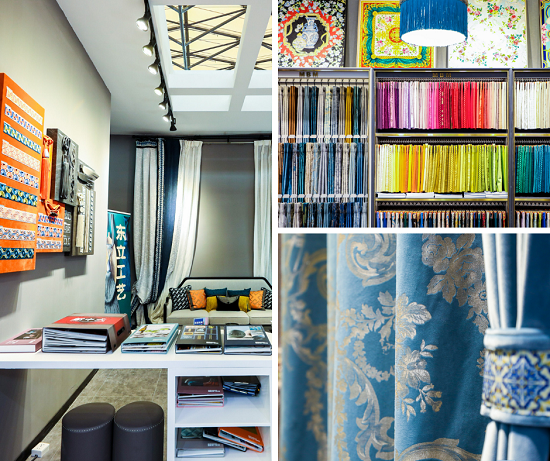 In 2021, the trade shows R+T Asia and HD+ Asia were in very good company. The Shanghai New International Expo Centre concurrently hosted DOMOTEX Asia/CHINAFLOOR 2021, cadex, DDE 2021, BIC 2021, IPD 2021 Asia, and WORKSPACE 2021 that brought onsite well-known Chinese real estate developers, contractors, interior designers, architects. All these shows were related to the building and construction materials industry, including smart home and smart building systems, hard and soft decoration, and trends in architecture, offering a cross-border experience for all visitors who attended in March.
Online engagement onsite

For visitors who could not travel to China this year, R+T Asia organized hybrid matchmaking sessions between onsite exhibitors and dozens of online professional global buyers. Almost 150 pre-arranged video sessions took place in the special Matchmaking Area, allowing participants to learn more about each other and conduct condensed business talks in speed-dating formats that worked agilely despite the geographical distances and time zones. "The feedback after the meetings was positive on both sides, and many participants expressed confidence that this program will develop new business opportunities for their companies" said Zhu.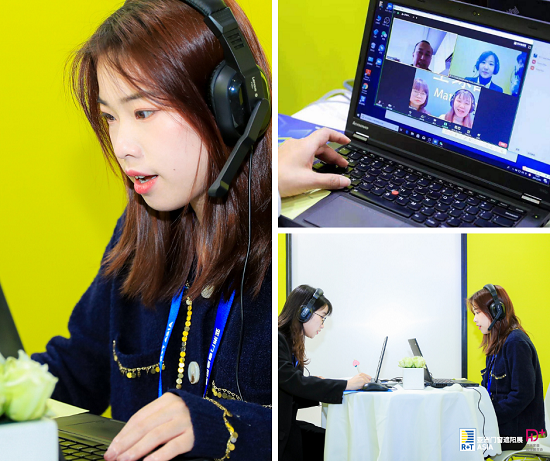 In addition, the new Virtual Booth Tour debuted during the fair, where online visitors virtually visited selected booths at R+T Asia 2021. The webcasts were streamed on Live Twitter. Exhibitors could present their booths as they usually would in one-on-one meetings, and online visitors learned more about their new products and also could experience the show's vibes even though they were not physically present. The live webcasts are still available on demand on the official @RTAsiaFair account on Twitter. Each video session has already received over 300,000 views.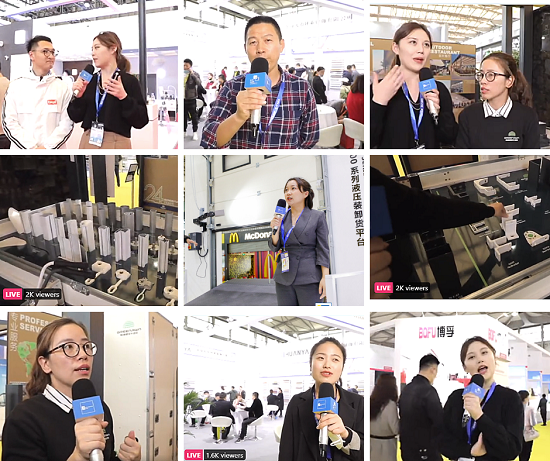 Launched shortly before the show, rtasiaconnect.net, Asia's first online meeting place dedicated to the sun shading and door/gate industries, quickly aroused great interest by international visitors, gaining 115,000 unique visitors. All exhibitors who registered at rtasiaconnect.net gained additional opportunities to enhance the power of their exhibits even before the show, presenting their flagship products digitally, and connecting with buyers across the world directly. The number of registered products on this platform is expected to rise robustly and constantly after the show. After the show, the #RTAsiaConnect campaign continues, bringing new matchmaking initiatives, news from the industry, and news from the Asian market for sun shading systems and doors/gates.
The next show is slated for May 25-27, 2022, at the National Exhibition and Convention Center (NECC), the largest exhibition complex in Shanghai and will be co-located again with DOMOTEX Asia/CHINAFLOOR, cadex, DDE, BIC, IPD, and WORKSPACE. In February 2022, China will host the next Winter Olympics in Beijing. It was therefore decided to move the fair to later in the spring to ensure a smooth participation for exhibitors and visitors.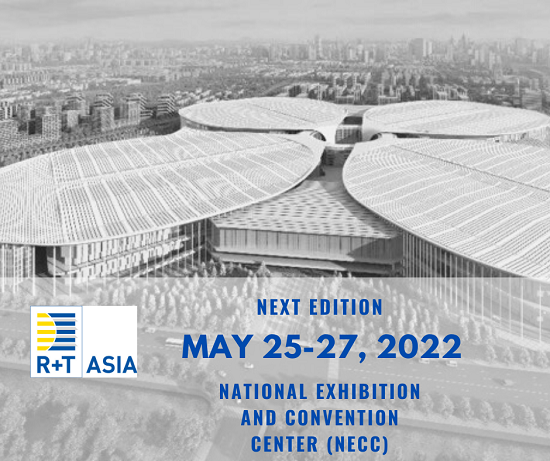 "Despite of travel constrains this year, the number of visitors onsite slightly increased over 2019, showing the rapid growth of the market for the sun shading systems and doors/gates in China. The rate of booths re-booking onsite is satisfactory, what promises an even greater next edition of R+T Asia" said Jessica Zhu.
Exhibitors interested to participate next year can contact the R+T Asia sales team in order to secure desirable space for the next edition of the show.
R+T Asia thanks all of its partners, exhibitors, visitors onsite, and visitors online who contributed to the great success of the 16th edition of R+T Asia, wishing significant progress private and professional lives.