#MatchmakingDay2 overview
Source:
Summary of the latest edition of matchmaking event
The second edition 2022 of the R+T Asia matchmaking event held in early April, attracted several companies' participation in online video sessions. Defined with high precision, the purchase requests of international buyers matched the offers of rigorously selected suppliers, who turned out to be perfectly prepared for the online meetings. The meetings were dynamic, followed by technical questions, allowing participants to quickly identify areas for follow-ups and further communication. For the first time we can boast 100% attendance and 100% correspondence between supply and demand, promising a high possibility of new commercial cooperation between all participants.
This time, higher interests and the number of meetings attracted companies that design and manufacture innovative fabrics for different types of window coverings such as Shaoxing Red Grape Textile Decoration, Hande Manufacturing (Sunesse brand), Zhejiang DE Sun-Shading Technology, as well as Zhejiang SUNfree Motor Technology, a manufacturer of global solutions for smart blinds and shading systems and Worldwide Home Decor a manufacturer of an expert in production of plantation shutters, window shutters, door shutters mainly composed by paulownia, basswood, PVC and aluminum.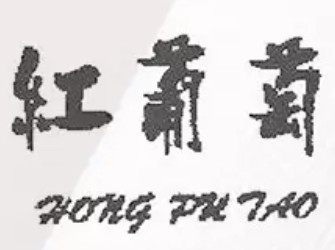 Testimonials: Suppliers' experience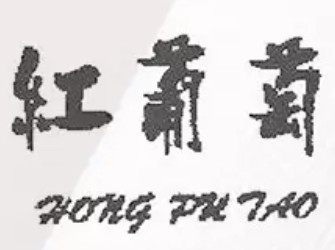 "When I heard of this type of online form of match-making meetings, I couldn't wait to join and thought that would be the future form of suppliers and buyers matching. After all these meetings, I am even more positive about this form. We have great conversations with new buyers and it is very likely that we will have a follow up. Without this form and under the global pandemic, it's actually very hard for suppliers to find good buyers and I believe it is hard for buyers as well. But this kind of meeting brings suppliers and buyers together with first impression and intention which can facilitate the conversion and future cooperation. This online talk is very convenient and highly efficient. Both suppliers and buyers are trustworthy and verified by the platform. I hope the organization can arrange more meetings like these".
Shaoxing Red Grape Textile Decoration

"Especially nowadays, when travel around the world is still limited due to the COVID-19 outbreaks, this type of matching initiative is productive, as it is important for our business to acquire new customers at any time. The meeting we attended during #MatchmakingDay2 event was positive and we liked the way it was conducted by R + T Asia as a host, a proper introduction and an icebreaker that will facilitate our further communication with this buyer".
Hande Manufacturing China
"I am very satisfied with the video meeting I attended, time passed so quickly, I wish the meeting time could be extended. R + T Asia did a good job, especially thank you for arranging a flexible meeting time for us which worked well against a significant time difference of all attendees. I am looking forward to having further follow up with this client".
Zhejiang DE Sun-Shading Technology
More information about attending companies here: https://en.rtasia.net/informationclass_55/Matchmaking-Day.shtml
Buyers' experience
The buyers who attended this edition came from North America, Latin America, Europe and Southern Asia. The satisfaction rate again exceeded our expectations as each buyer remained positive after the meetings and operational for further follow up.
A common topic reappeared in the post-event conversation with the buyers who attended the meetings; all buyers praised the organizational aspect of the meetings, while the greatest advantage was the preselection of suppliers which fully satisfied the buyers' purchasing criteria, greatly helping them to contact the right partners.
R+T Asia is proud to having achieved the maximum level of satisfaction for all participants, while believing that such initiatives go far beyond the marketing aspect and provide real and satisfactory solutions that work before and after the physical show.
What the participating Buyers say about the meetings:
"Consistent introductory format of the meetings that worked well for me. I was able to quickly identify the companies I would like to start an individual follow up with."
Buyer form Latin America
"Thank you for the matchmaking opportunity, very interested in moving forward and discussing a possible project to introduce your motor line in the USA market."
Buyer form North America
"I found the meeting interesting. The offer was relevant to this what I am looking for. Thanks for this opportunity, it was worth it to participate. I look forward to receiving samples and additional information to better evaluate the products and the offer."
Buyer form North America
"Thank you very much for this meeting, you are doing a good job organizing these kind of sessions. We all hope this pandemic crisis ends soon, and we may not only meet digitally, but right now the matchmaking meetings you organize are good for any business, not only because the need for digital meetings is growing, but also because the digital culture of this type of initiative is maturing."
Buyer form Southern Asia
"Positive meeting, very concrete, I am very happy to have taken part in it. This is a good start for new opportunities."
Buyer form Europe
If you are interested to meet one of above companies, or any other supplier of sun shading systems and doors/gates – register here https://en.rtasia.net/informationclass_54/ and let us arrange the meetings for you!