R+T Asia 2022 is ready to take off
Source:
R+T Asia 2022 is about to take off!
The upcoming edition of the R + T Asia fair lifts off for the 17th time. From 31 August to 2 September the exhibitors of R+T Asia 2022 will showcase the latest developments, launch new trends and discusses opportunities in the sun shading and door / gate industry.
This year, exceptionally, the exhibition is held in Shenzhen, in the famous Shenzhen World Exhibition Convention Center, where exhibitors such as YongFeng, Wistar, MYT Shutters, Ronco, Hande, Bestex, Jueshi, Jiayuan, SunFree, Xianfeng, Force, Huasheng, Daai, Hongding, JinYiBao, YuhaiTaike, Shunjin, FAAC, BoFu, A-OK, along with many other major companies will present their innovations, meet partners and participate in accompanying events.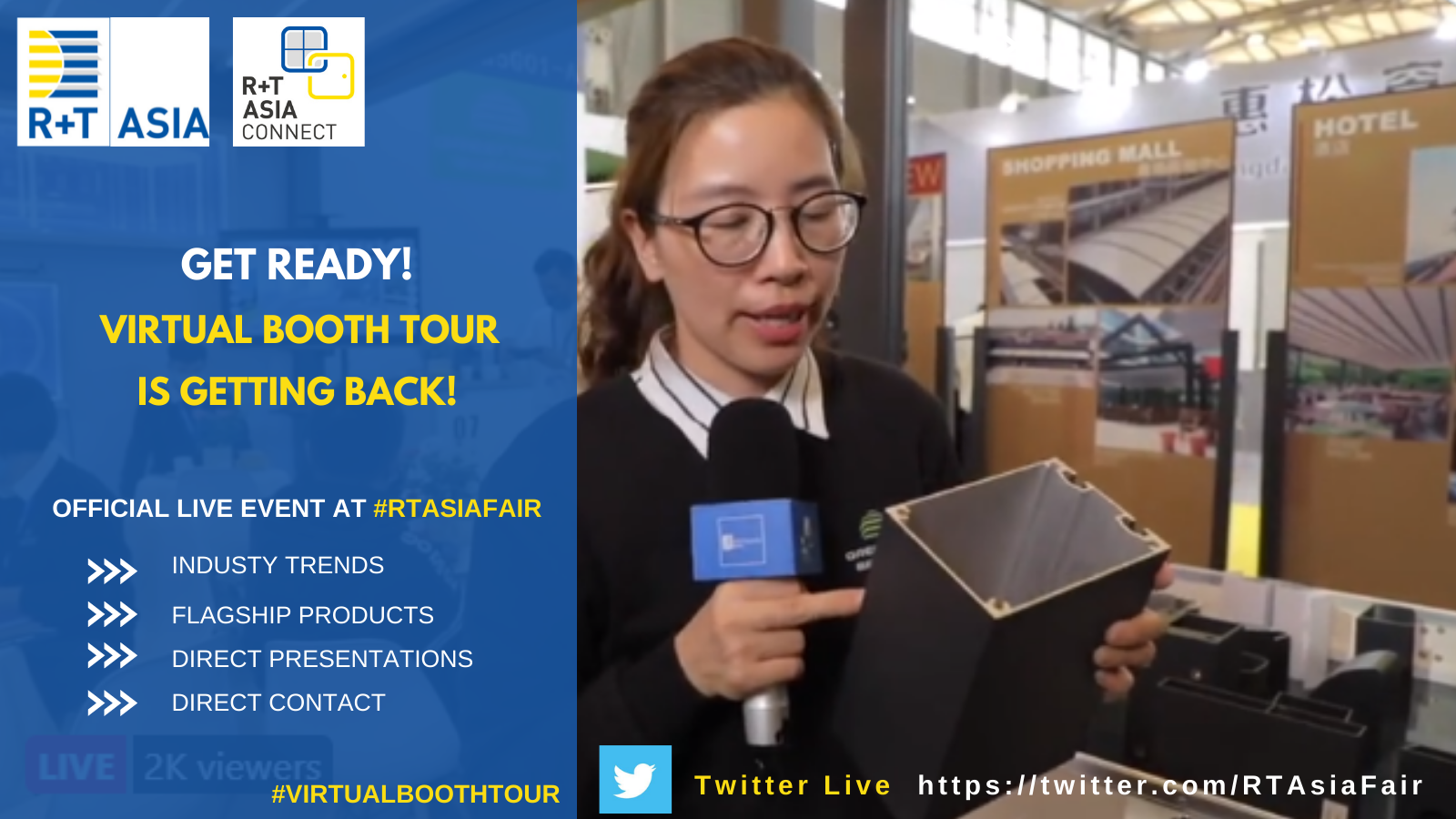 For foreign professionals who cannot travel and meet participating companies on-site this year, R + T Asia offers #VirtualBoothTour, an interactive overview of selected booths, where selected exhibitors will directly present their latest products on display.
To attend the #VirtualBoothTour the industry professionals are invited to watch an official @RTAsiaFair account on Twitter from August 31st to September 1st (Agenga here) and connect with participating exhibitors easily by scanning the WeChat or WhatsApp QR codes displayed on their screen. The contact QR codes will lead to the chosen exhibitors, who will answer any questions via WeChat / WhatsApp live chat, voice call or video call.
Exhibitors are ready and excited to attend #Virtual BoothTour 2022. To see trailers sent directly by attendees, check rtasia's official Facebook or Twitter account.
To find out more about the participating exhibitors, their activities, useful links, contacts and their detailed offers - download the #VirtualBoothTour Booklet 2022.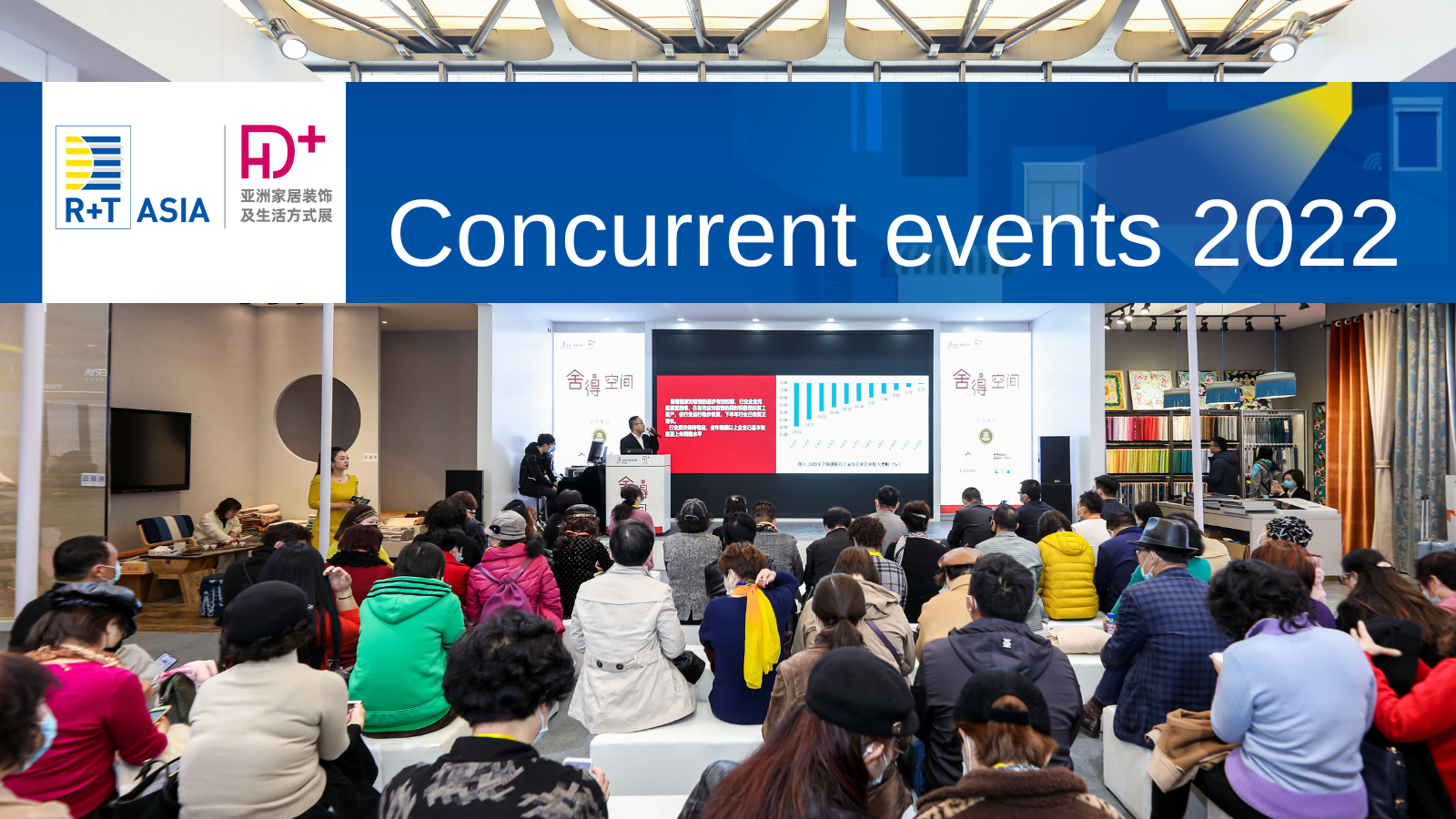 For on site visitors, the concurrent events will focus on industrialization, new technologies, increased efficiency and cost-saving methods in manufacturing. The visitors will have a chance to attend events such as: IPD Home Conference for Real Estate and Engineering, ITED Interior Industrialization Conference, Cadex Designer Talks & Tours. The special on-site meeting area created for real estate professionals IPD Home Showcase area: China Quality Living Spaces will focus on quality in living spaces and how it is perceived in Asia, and China in particular.
The latest show developments and presentations are available at R+T Asia's social media on Twitter, Facebook, and LinkedIn.