R+T Asia 2023: Post Show Press Release
Source:R+T Asia
R+T Asia 2023: Post Show Press Release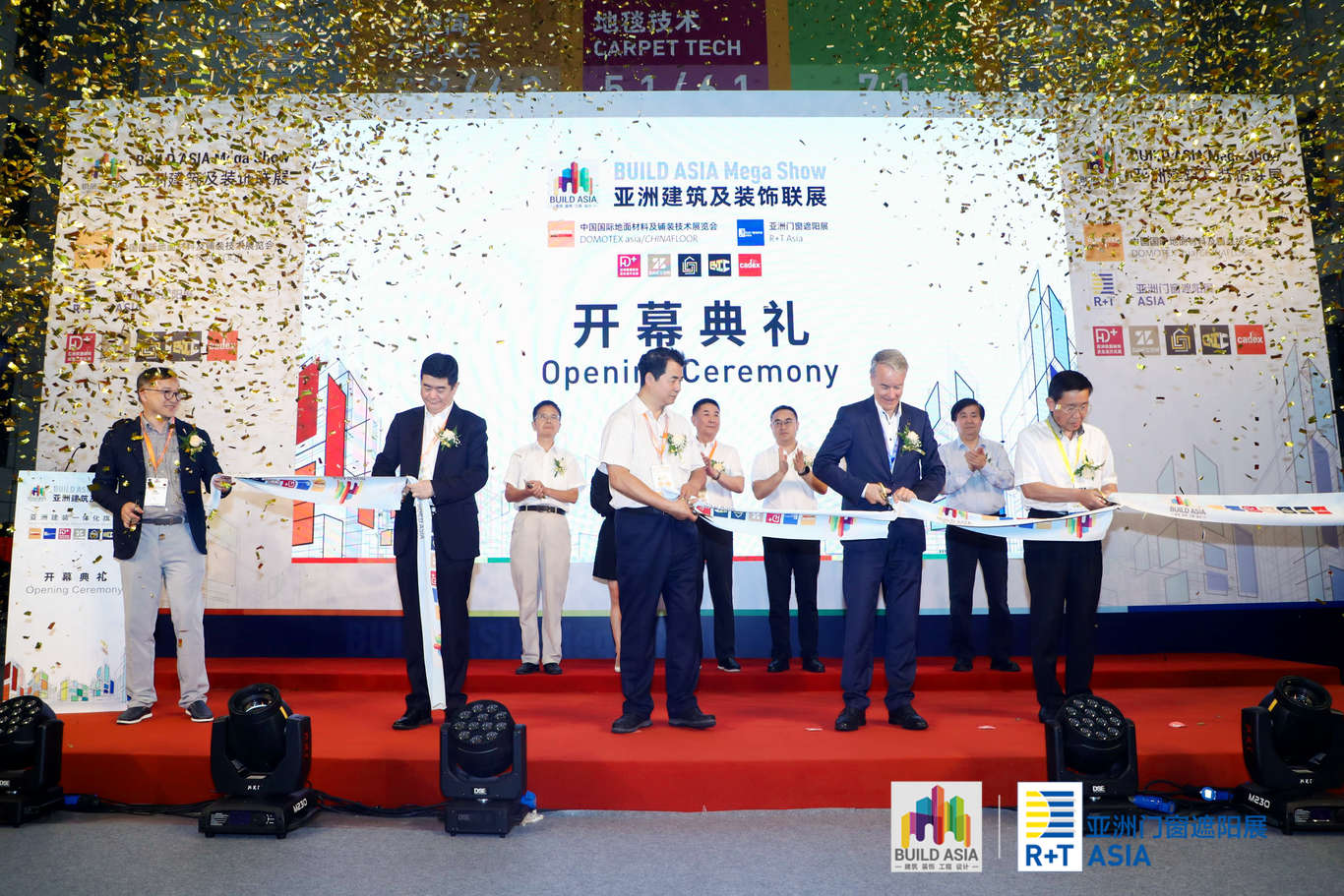 Shanghai, August 4, 2023: The 18th edition of R+T Asia concluded successfully with a historic record of visitation and high international participation, leaving a significant impact on the industry and signaling a new era of international-format gatherings in post-pandemic China.
The total number of visitors, hailing from 98 different countries (including China), surpassed all predictions and reached 50,881, marking the highest attendance since the show's inception. Despite the logistical challenges posed by extended visa processing timelines and ongoing flight route adjustments, an impressive total of 11,506 industry professionals from overseas chose to visit R+T Asia 2023, reaching 90% of the international visitation recorded in the 2019 edition. The significant presence of international participants reaffirmed China's pivotal role as an important hub for international trade in the industry, marking a restored confidence in the region.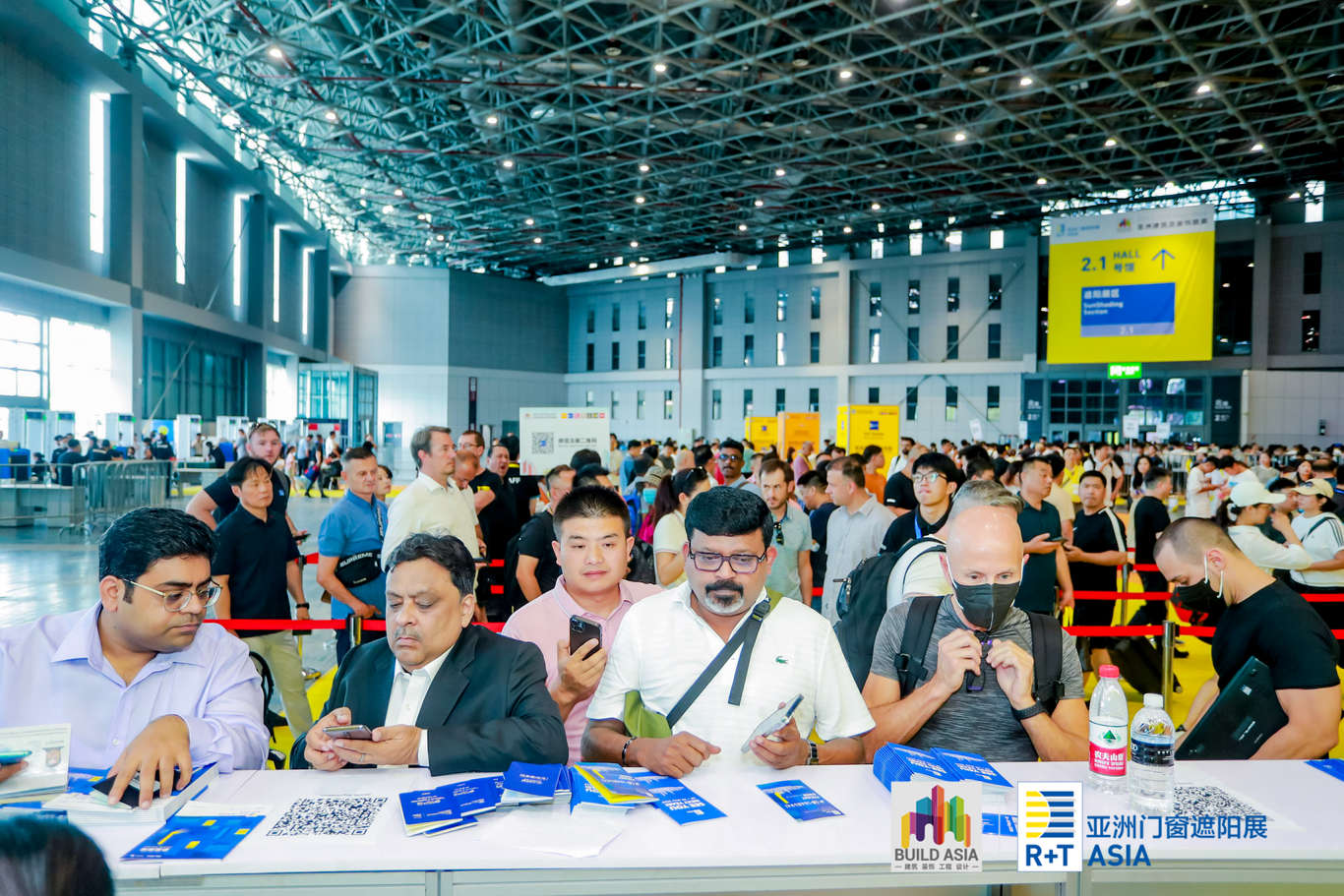 Bernhard Mueller, Vice President of Landmesse Stuttgart, the co-organizing company, commented on the remarkable outcome of R+T Asia 2023: "R+T Asia 2023 exceeded all expectations. After 3 years, the international R+T family came together again. These three incredible days full of interesting meetings, groundbreaking innovations and outstanding conference program will undoubtedly drive progress in the sun shading and doors/gates sector. We look forward to welcoming everyone to the upcoming R+T Alliance shows in Istanbul, Orlando and of course Stuttgart next February."
A remarkable total of 702 exhibiting companies from 13 countries converged to showcase their latest offerings, ranging from smart automation systems to energy-efficient sun shading solutions and advanced technologies for doors/gates, covering a space of 100,000 sqm. As networking and business expansion opportunities thrived at this year's edition, leading companies, including renowned names such as A-OK, Ateja Tritunggal, Baolong, Bestex, Bofu, Coulisse, Doortec, Elitex, Hsin Huan, Ider, Lander, MYT Shutters, Novo, SofiDecora, Teh Yor, Xera, Xianfeng, Xidamen and others, have already confirmed their participation in the 2024 edition. This trend solidified the show's reputation as the prime platform in the Asia-Pacific region to connect with industry leaders, establish new partnerships, and unlock potential collaborations.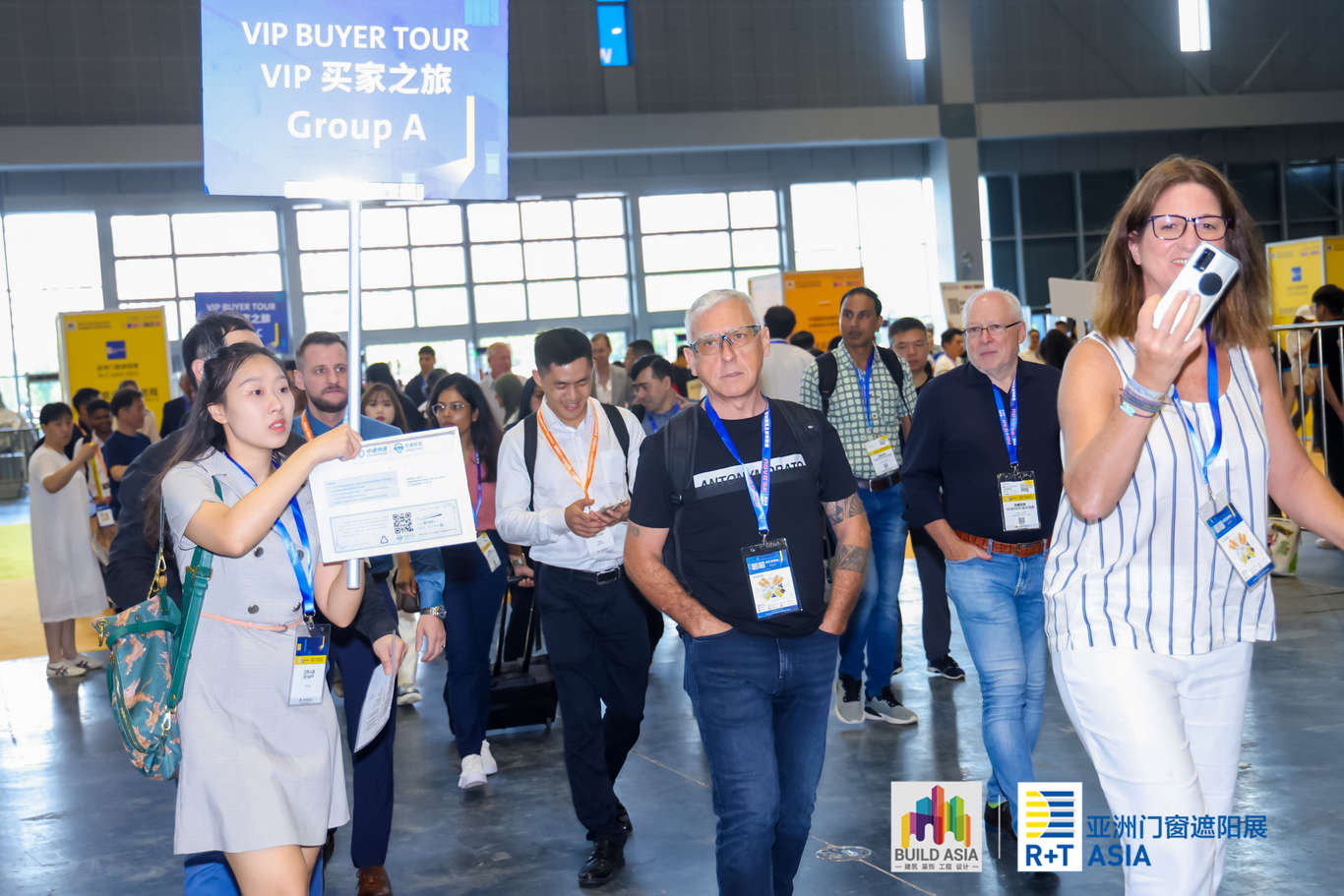 BRINGING THE WORLD TOGETHER: R+T ASIA 2023 HOSTED BUYER PROGRAMME CONNECTS GLOBAL INDUSTRY PLAYERS
The 2023 show accomplished another feat by successfully organizing a Hosted Buyer Programme. This innovative initiative brought together buyer group delegations from Europe, North America, and Southeast Asia, fostering cross-continental collaboration and enabling tailored interactions that maximized value. The Programme extended invitations to esteemed buyer groups, many of whom were attending R+T Asia for the first time. More than 50 visiting buyers were treated to tailor-made booth tours, aligned with their specific product group interests, ensuring a focused and efficient exploration of exhibitor offerings. Furthermore, a newly-established partnership with ACMI, the Italian Association of manufacturers of doors and shutters for residential and industrial applications, introduced its associates to R+T Asia's exhibitors from the door/gate section, exploring synergies on a global stage.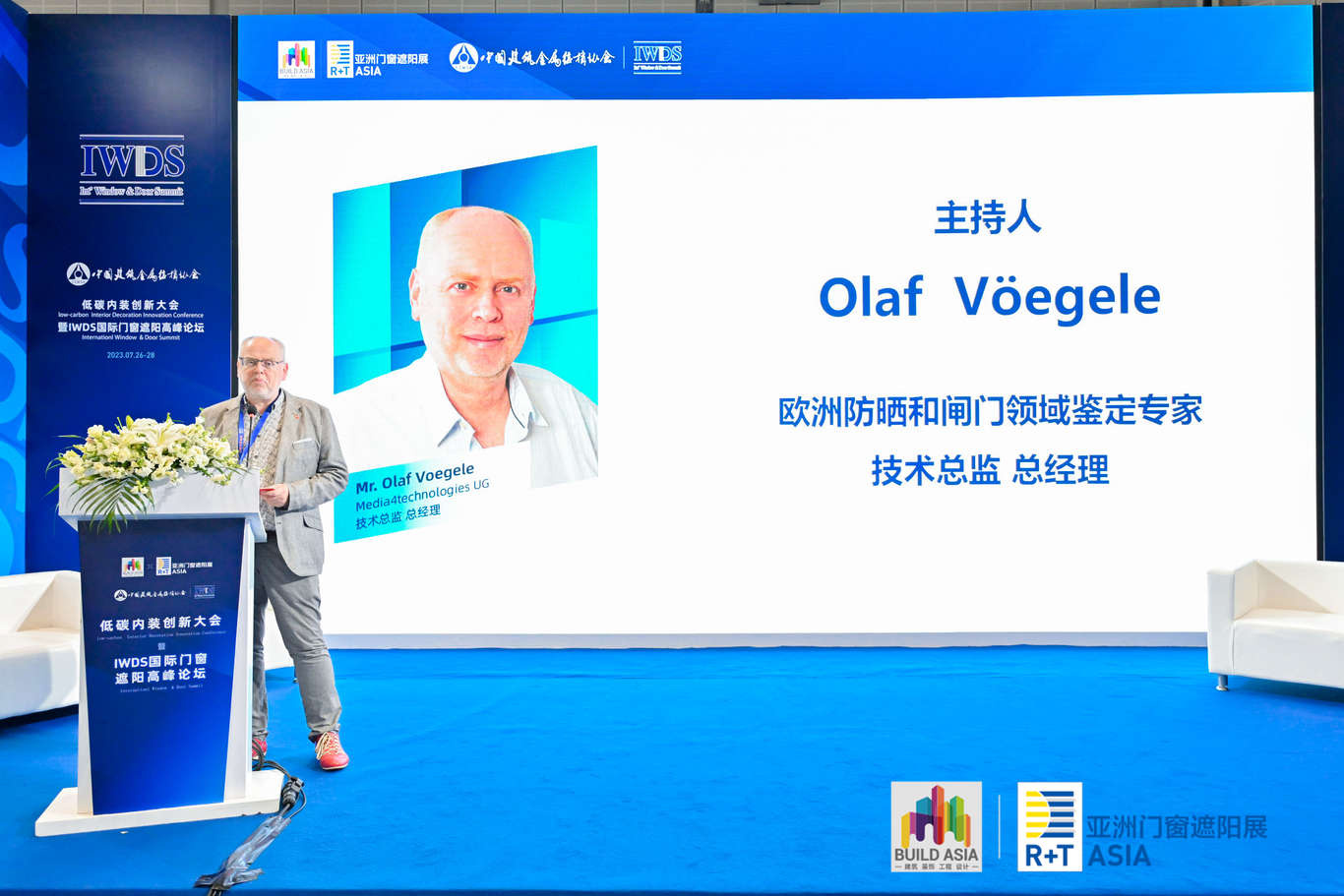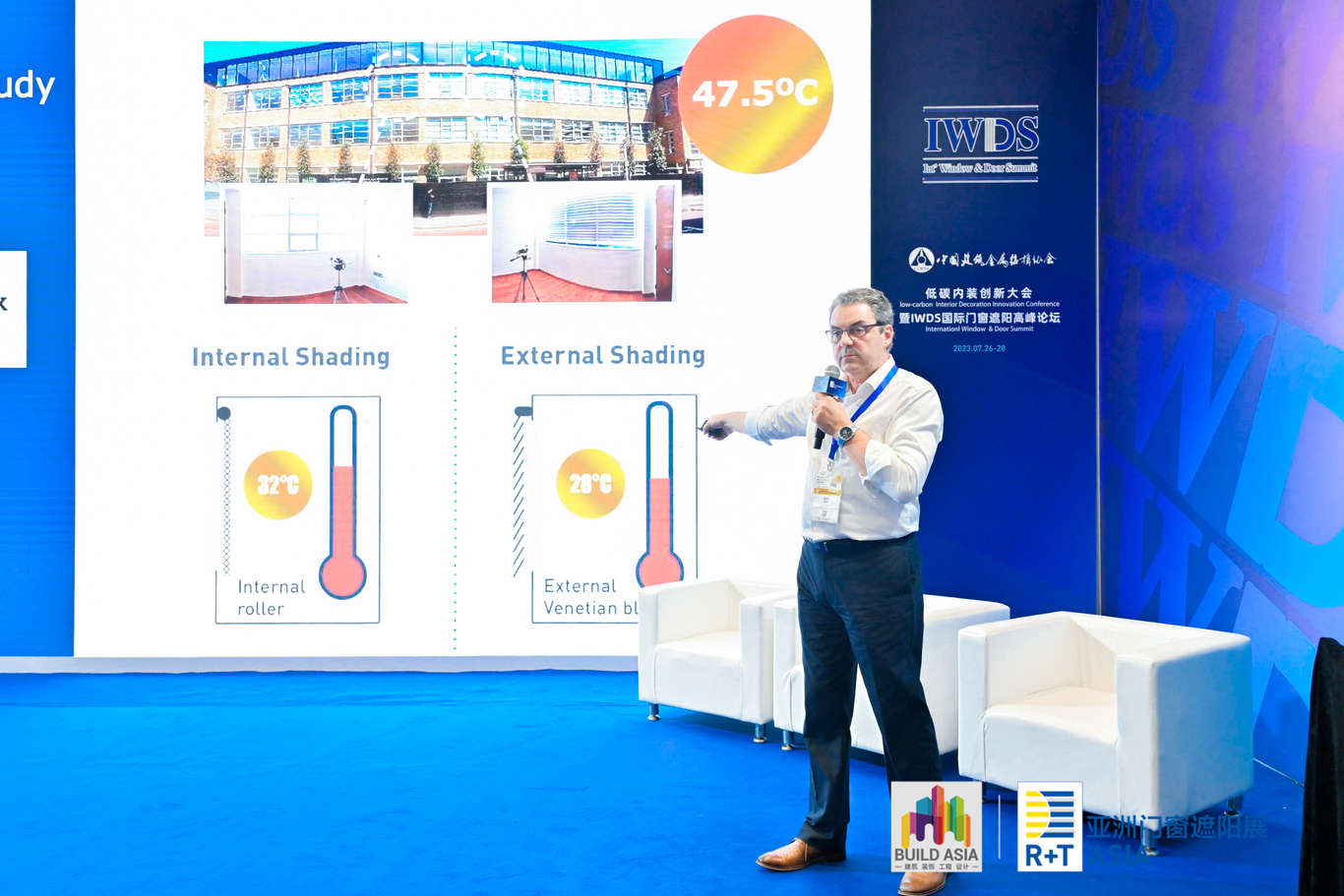 ELEVATING INDUSTRY INSIGHTS: R+T ASIA 2023 SEMINARS AND WORKSHOPS UNVEILED
Beyond its comprehensive product showcases, R+T Asia 2023 captivated attendees with an array of seminars and workshops, establishing a platform for industry experts to share invaluable insights. This strategic initiative underscored R+T Asia's commitment to fostering knowledge exchange and innovation. One of the standout highlights was the International Window and Door Summit (IWDS) and the Low-Carbon Interior Decoration Innovation Conference which created a synergistic environment that offered attendees a comprehensive view of sustainable building practices and environmentally conscious interior design. The Designing For A Better Future, a compelling seminar organized by cadex, unveiled the pivotal role designers play in shaping a more sustainable world. The Material Matters, a visionary concept aimed at fostering efficient communication channels between innovative material suppliers and the architecture and design community. The 2028 Fay's Home, a full-day interactive event, gathered authoritative figures in science, technology, and contemporary art, aimed to facilitate cross-industry dialogues and spark insights into smart home trends and the art of home soft decoration.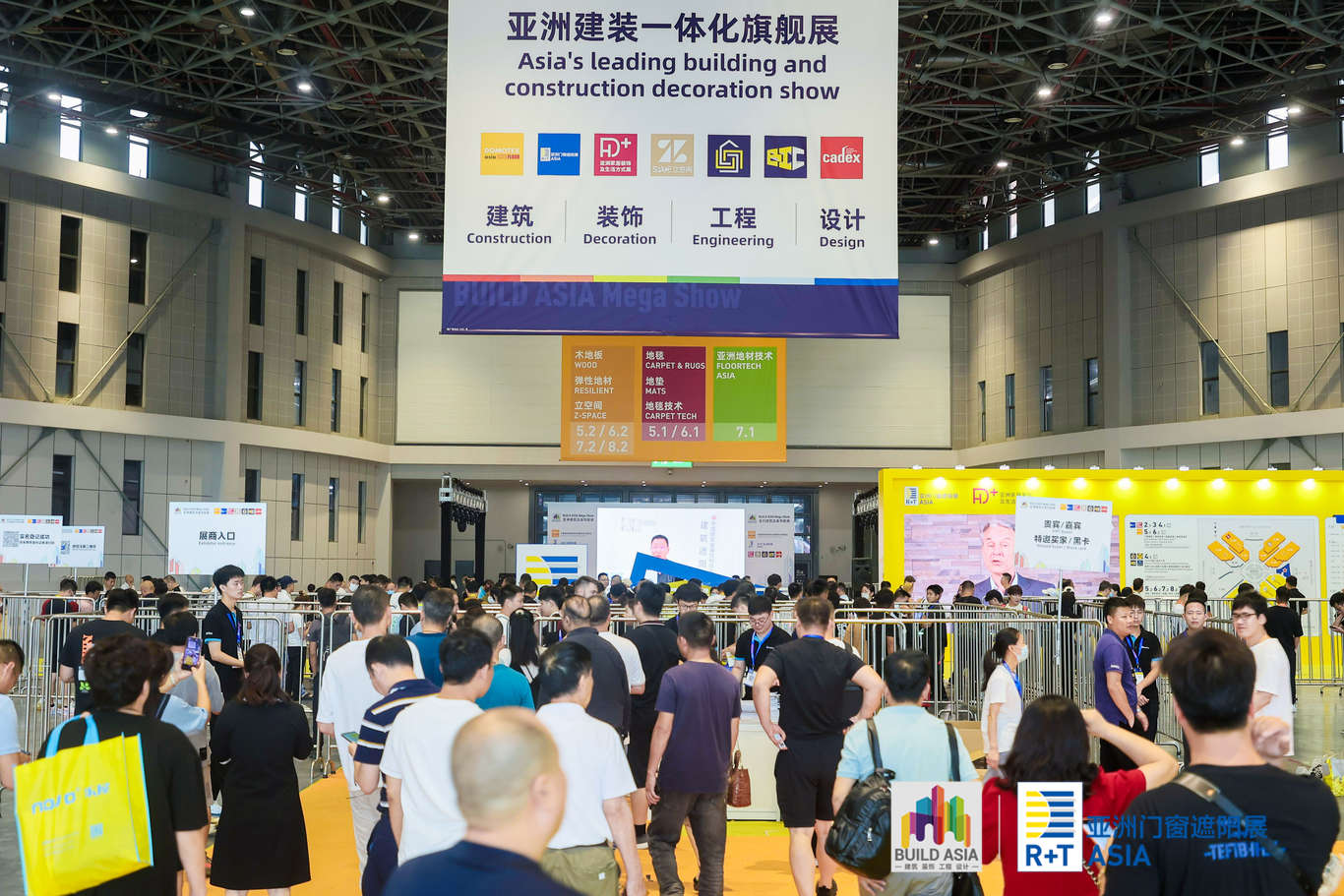 POWERFUL SYNERGY AND INTEGRATION: LEADING CO-LOCATED EVENTS FOR
A COMPREHENSIVE EXPERIENCE
R+T Asia 2023 continued its tradition of joining forces with a powerhouse lineup of co-located events, including DOMOTEX asia/CHINAFLOOR 2023, the leading flooring exhibition in Asia Pacific; HD+ 2023 Home Decoration Asia, the show focusing on home soft decoration and outdoor furniture; cadex, an international event connecting, learning, and conducting business in the design and architecture realm, and others. Under the roof of Build Asia Mega Show, the innovative platform aimed to foster a robust cross-industry dialogue, allowing for seamless multi-channel integration and offering attendees a comprehensive experience that spanned various aspects of the construction and design landscape. The synergy generated within this ecosystem facilitated new connections, innovative insights, and collaborative opportunities that extended beyond individual sectors, showcasing the true power of integration within the industry.
The 19th edition of R+T Asia will return from 28 to 30 May 2024 at the NECC in Shanghai for yet another chapter of transformative experience in the sun shading and door/gate industry.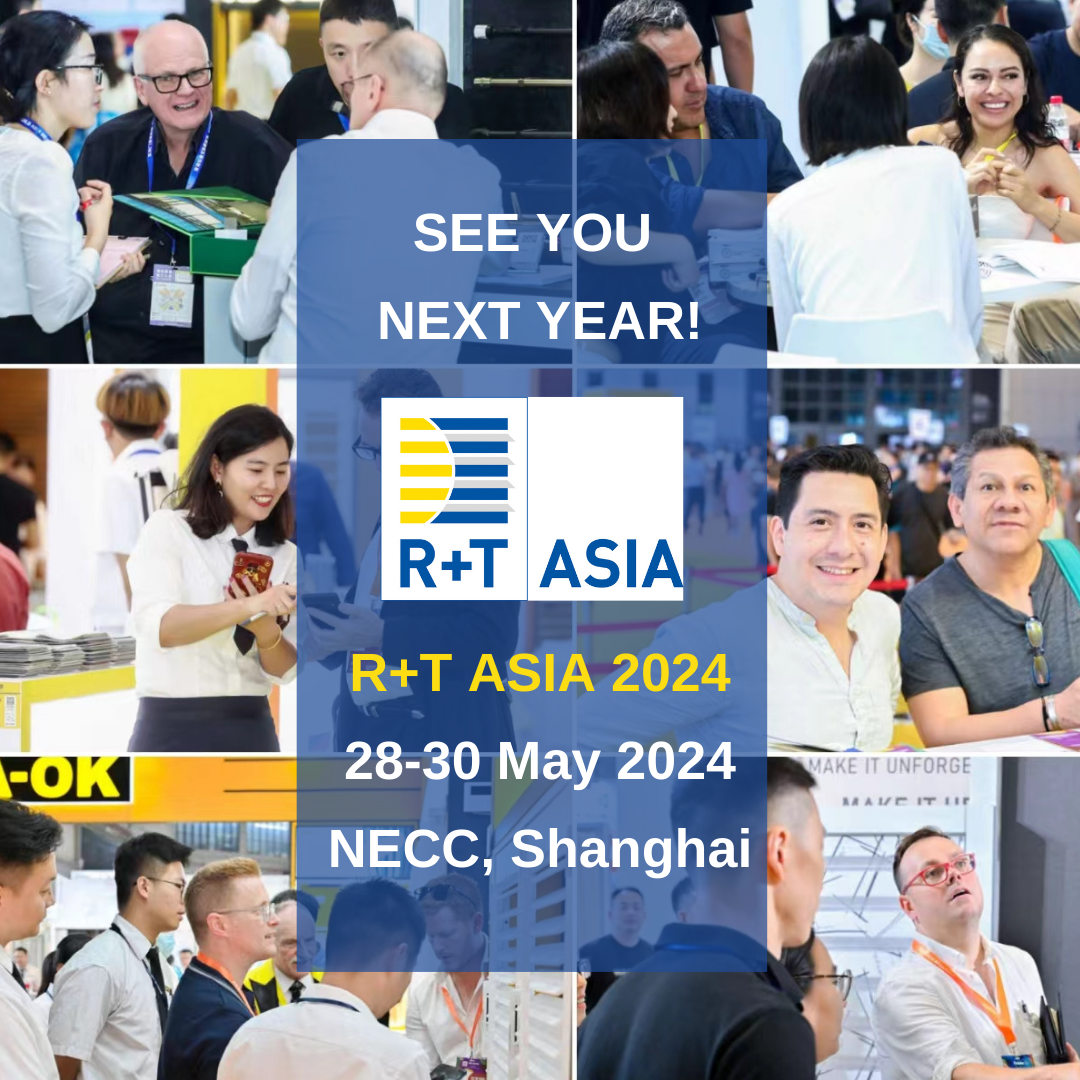 About R+T Asia
Launched 50 years ago in Stuttgart, Germany, R+T has become the most important trade show in the world for this sector. R+T Asia, since its beginnings in 2005, has become the leading trade show for the APAC market. Every year the entire sun shading and door/gate industry comes together in one place in Shanghai, to attend R+T Asia, which hosts thousands of thousands of manufacturers, newcomers, professionals in the sector, associations, media and opinion leaders. During this 3-day meeting, the participants maximize their experience at R+T Asia thanks to the synergy of networking opportunities, educational events and co-expressions from the construction materials industry.


R+T Asia 2023_Post Show Press Release.pdf